The Basket Tote is an every day bag for your basket.
It'll hold over a brown bag's worth of groceries, more than a bushel of apples/corn/oysters/what-have-you, a dozen newspapers with room to spare... you get the picture.
It's got two pockets - one open, one zippered - for your convenience.
And it looks good. Any questions?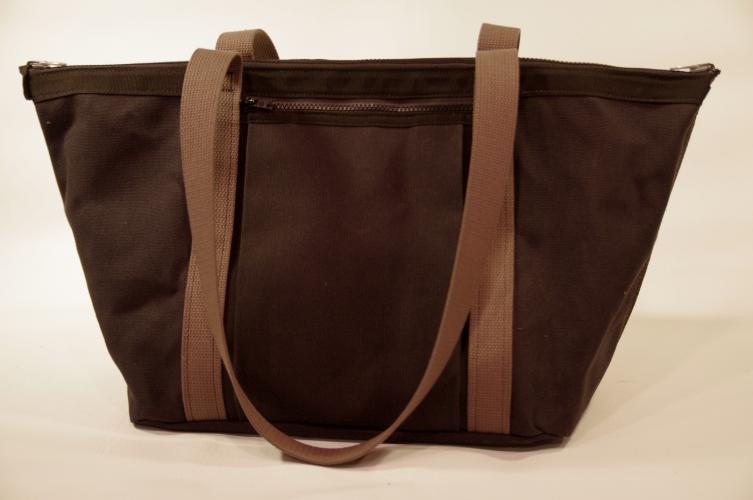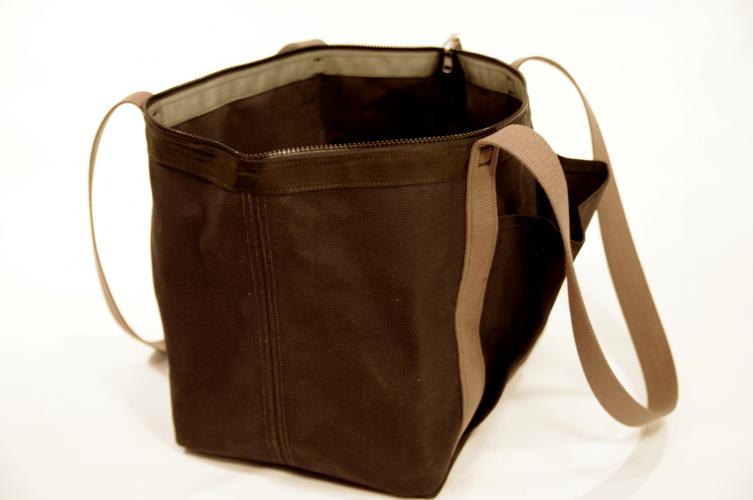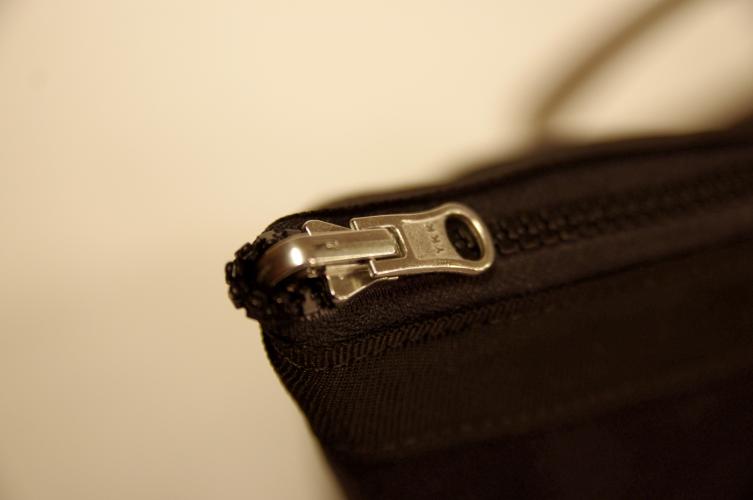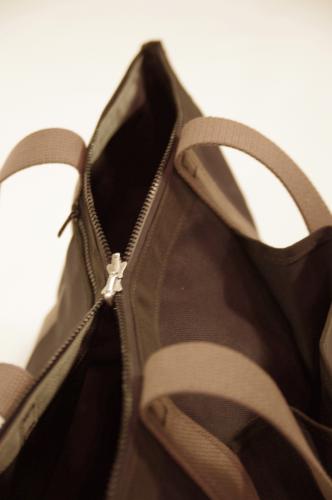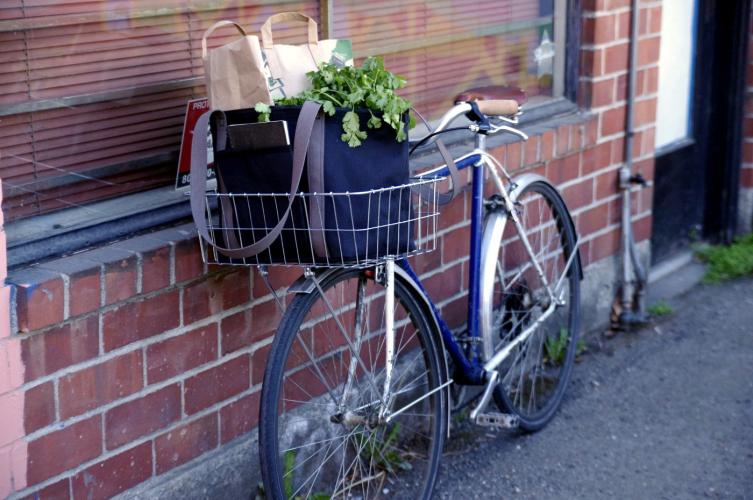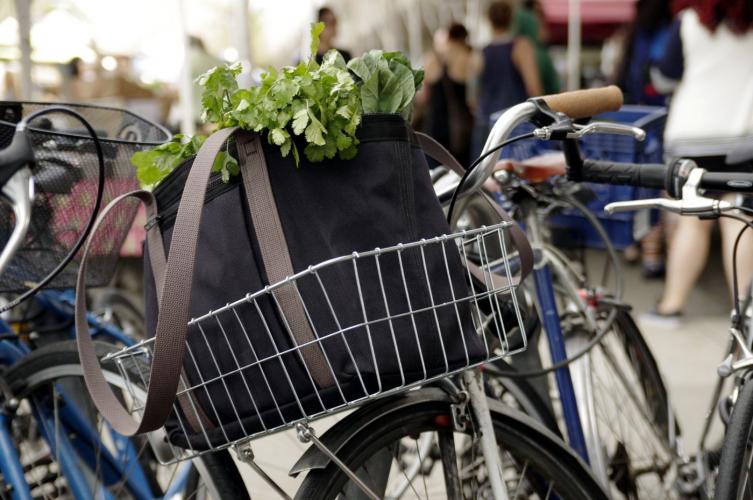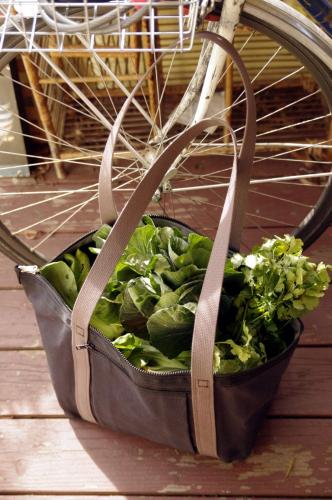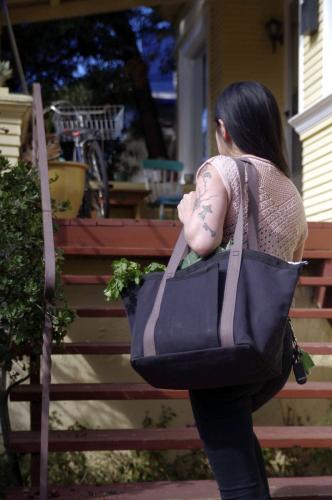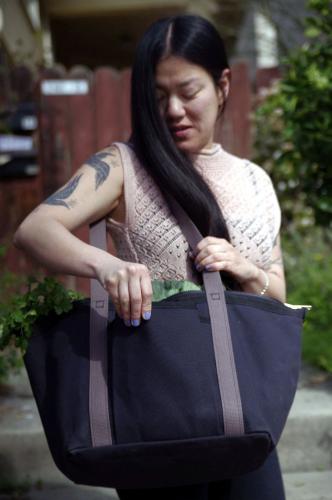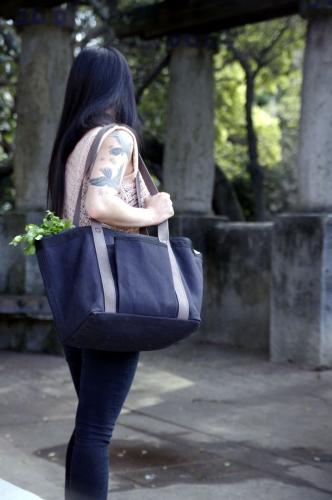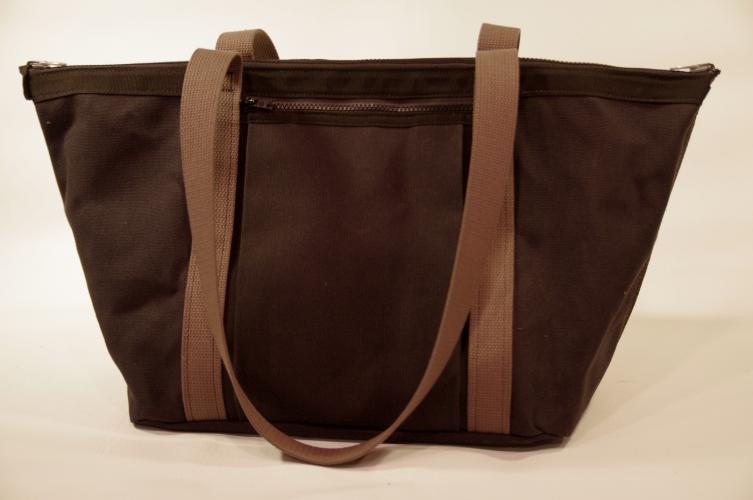 Width: 12.5"
Height: 14"
Depth: 9.5"
24oz Heavy Cotton Duck

Cotton Webbing Straps