The Heavy Porteur Bag is a porteur bag designed to fit on two specific racks - the Pass & Stow porteur rack and Velo Orange's porteur rack. I use it for everything: To commute - fits a change of clothes, lunch, and all my other random stuff. Grocery shopping - it'll fit a 12'er and plenty of food/veggies without complaint. It has a padded bottom so those beers won't get too shaken up.
The Heavy Porteur Bag attaches to a rack by way of two "pockets" sewn into the bottom edges of the bag. The pockets slide underneath the outer edges of the rack and hold it in place. They're held closed by two velcro straps that attach to the back of the bag. Watch this video for a quick demonstration.
The Heavy Porteur Bag works best with straight or swept back handlebars but it will fit comfortably between wider drop bars. (44cm or wider - eg. the Nitto Noodle) It comes with a shoulder strap that clips onto d-rings.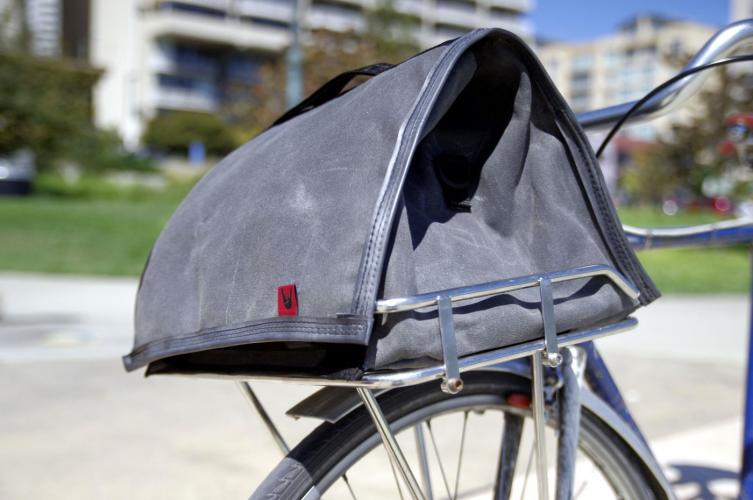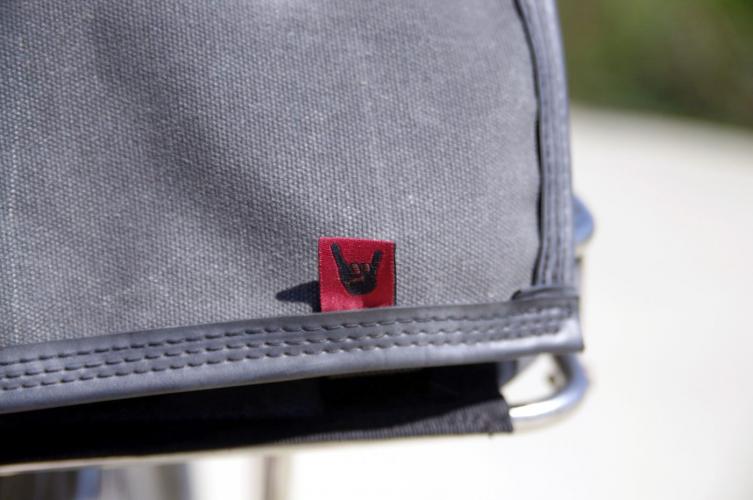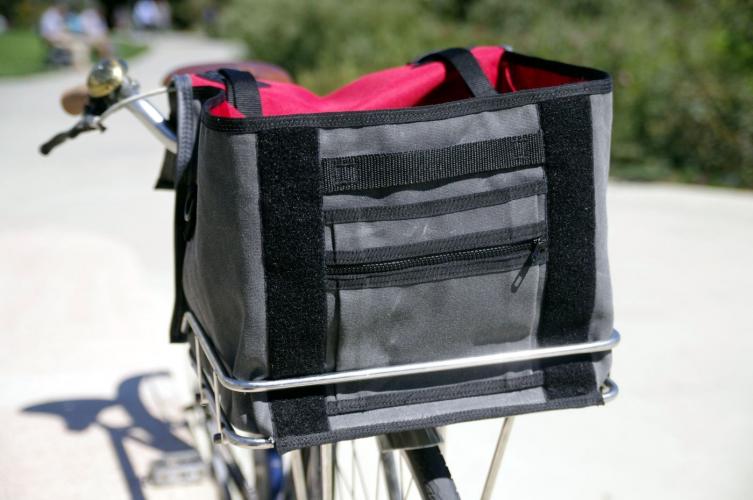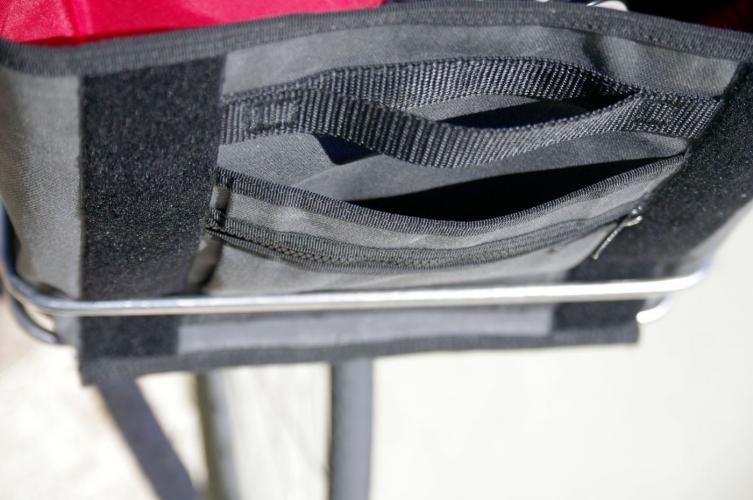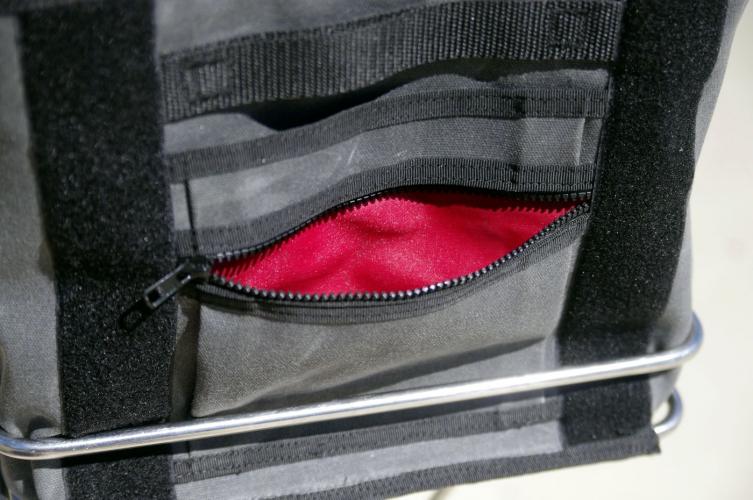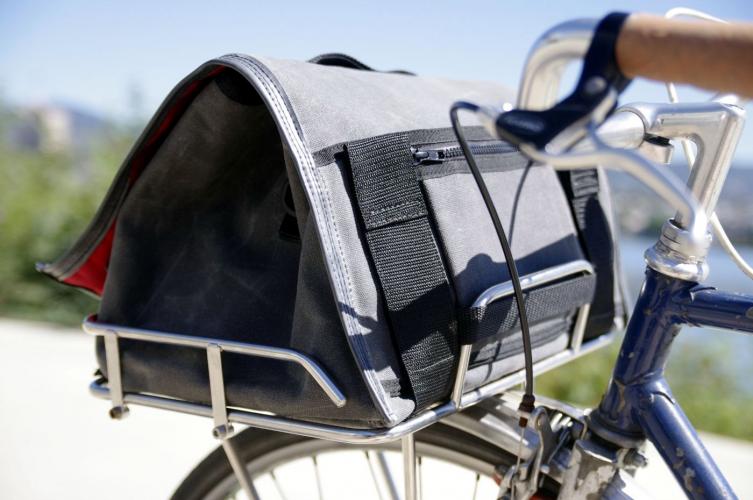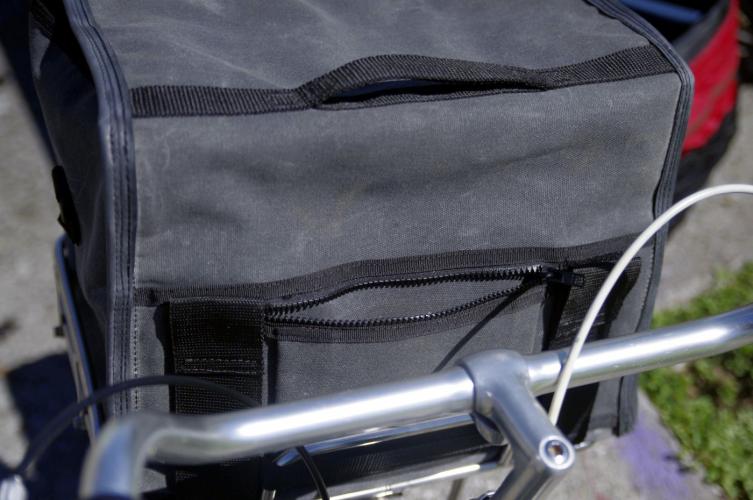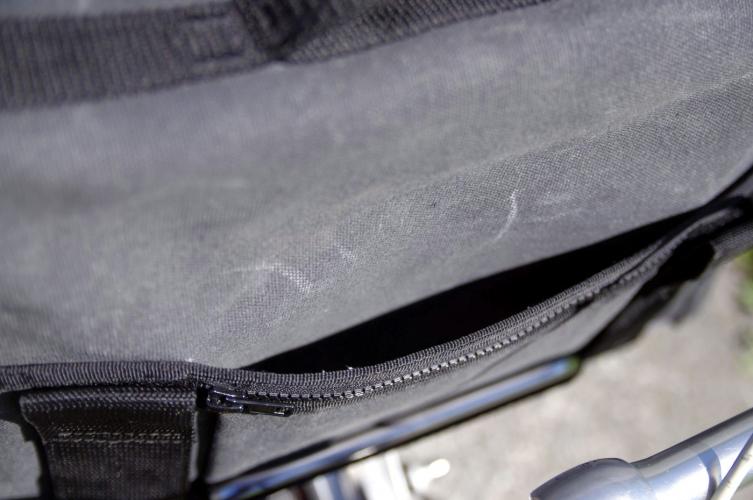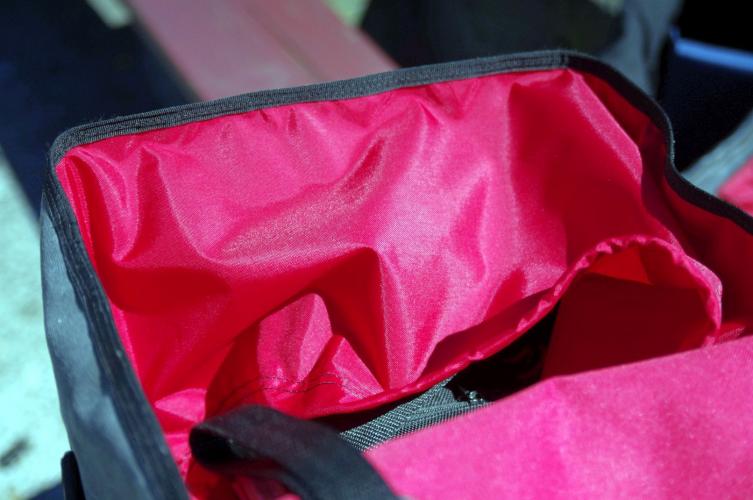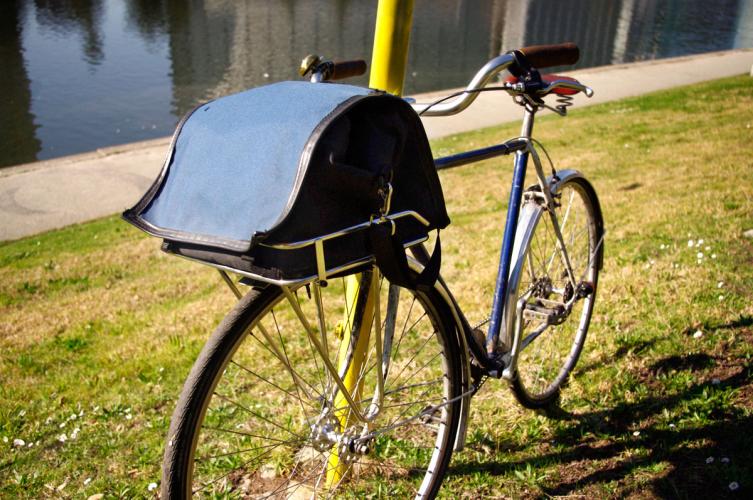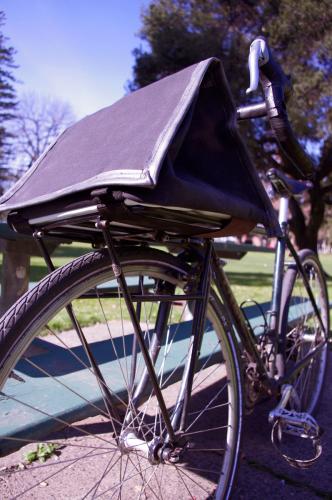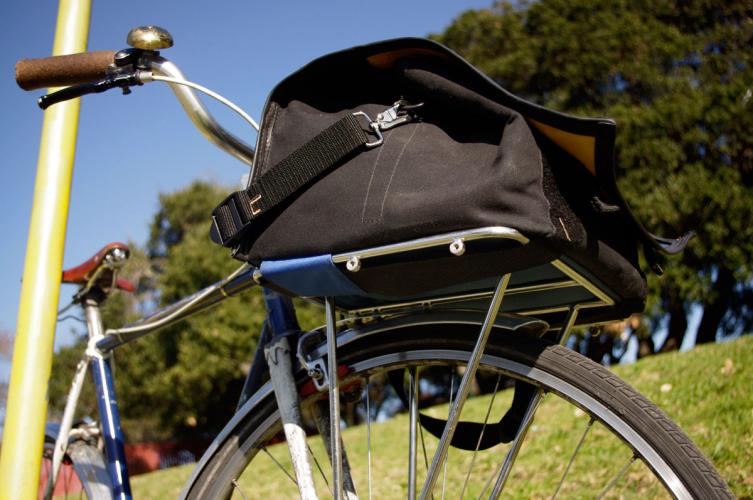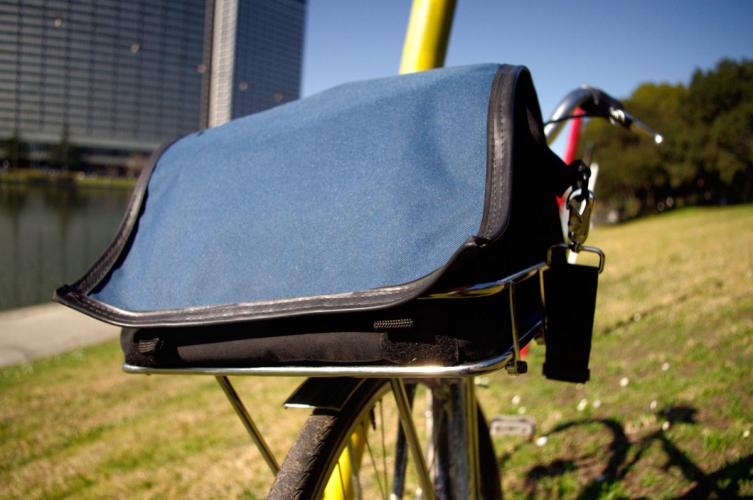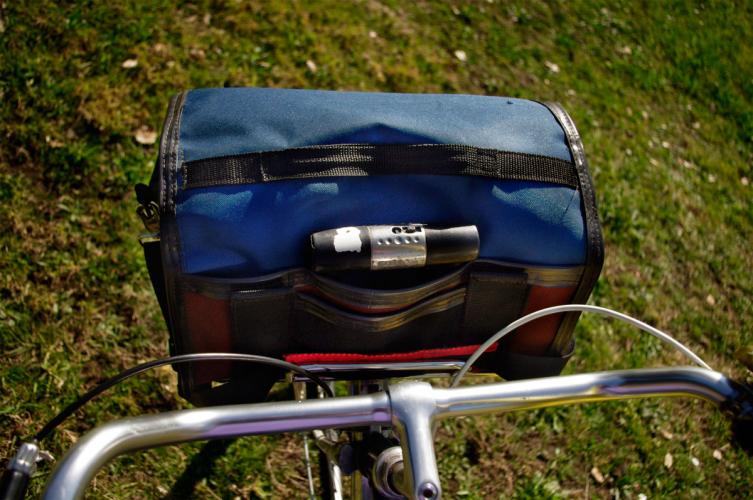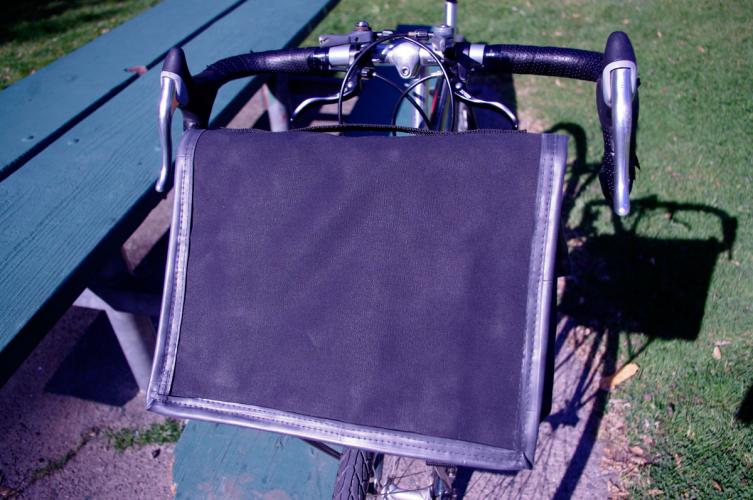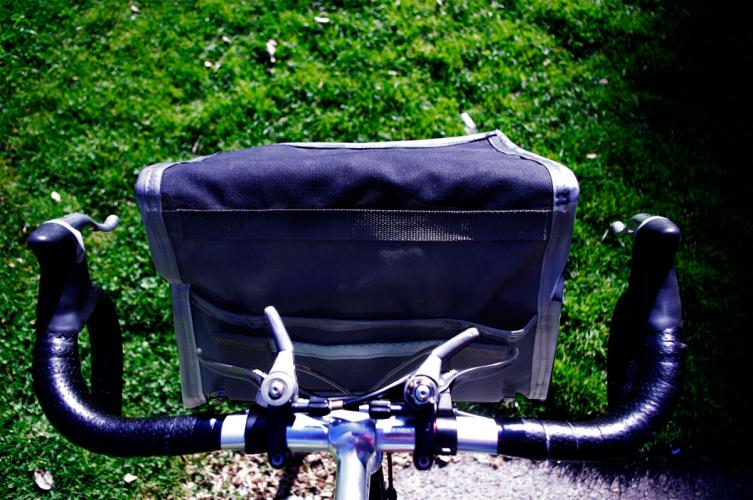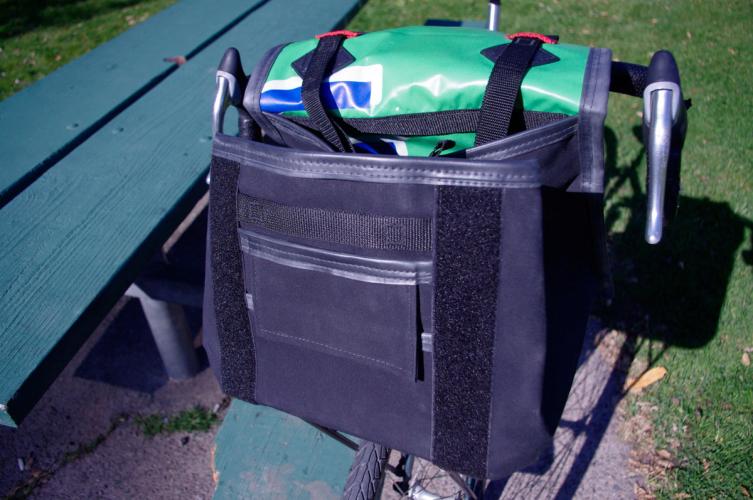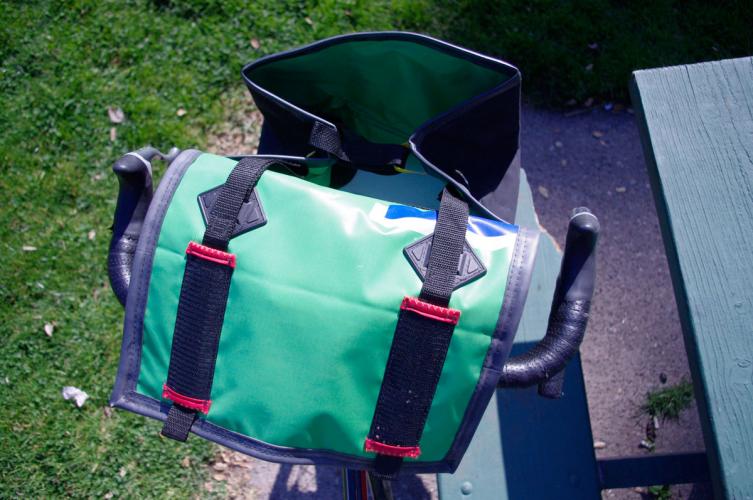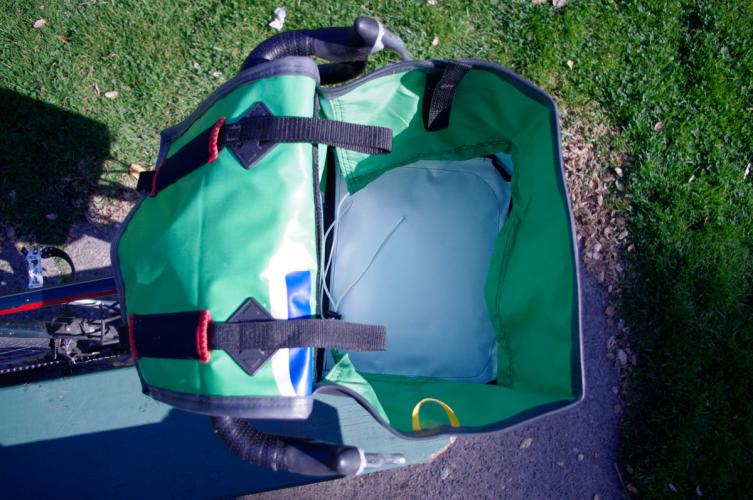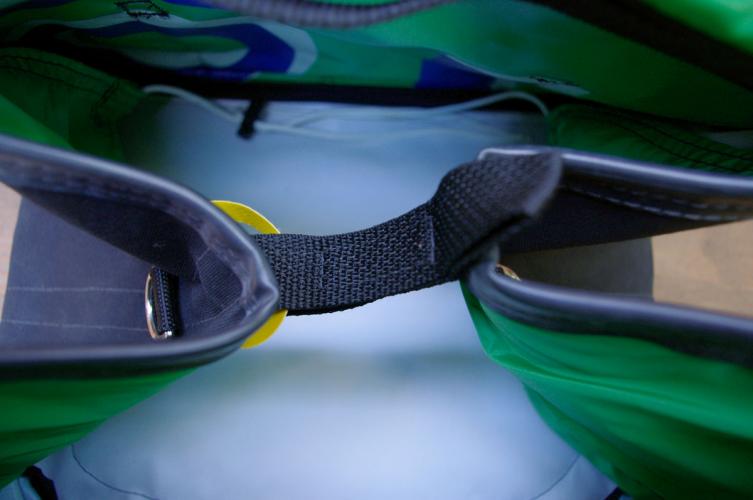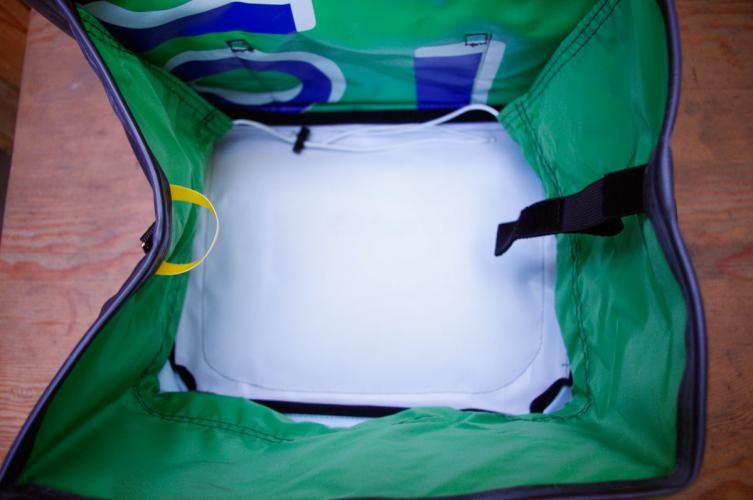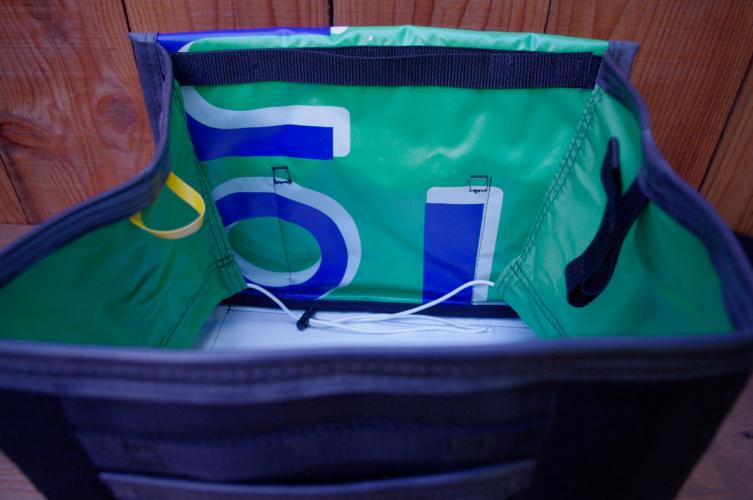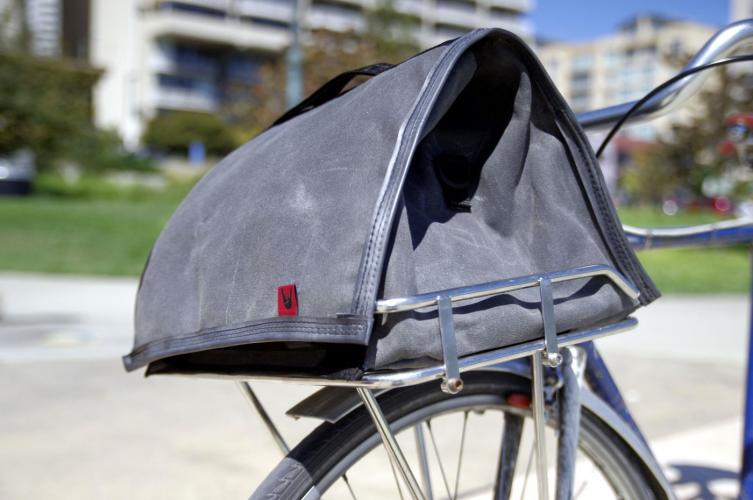 Width: 14.5"
Depth: 12.5"
Height: 11"
Strap: Adjustable. 25"- 46"
Outer: Heavy cotton duck
Inner: Cordura
On the back, facing you and open are four pockets. Two central pockets, one on top of the other, just wide enough for a mini u-lock. Two smaller side pockets the right size for pens & pencils, a screwdriver, or charleston chew (frozen of course).
In front, under the flap, are two more pockets that fit between the velcro straps. One of them has a flap, one does not.
Loading up the bag and putting it on the rack would be akward without a bunch of options. So I put them all in:
On top - just before the flap gets started - I use this one for mouting a front light sometimes.
In front - just above the pockets - this one's good for when the bags open. Also doubles as a pen holder.
Velcro Extensions and Compression Skirt