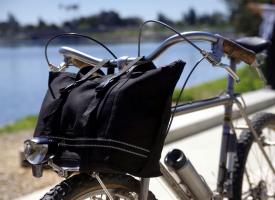 I use this dude in my camping setup. It's like having a basket without the basket. Plus it's a bag I can take off and carry around - unlike a basket. Here's what I usually put in it for camping:
down jacket - which also serves as a pillow stuffed in the ol sleeping bag stuff sack

arms, gloves, cap

2 changes of clothes

map, cards, book (softcover), sketchbook (softcover), pencil, pen

headlamp, camping cup, sliverware
artisan slingshot
flares (ok this ones not real)
I also use this dude on my commute. It's fits my lunch, an extra shirt, a book or two, lock, cables, lights, hat, wallet, keys, etc. With a bit of room to spare. I bring my bike inside so I just leave it on and rifle through it when I need something.
As you can see from the pics, this dude works best with a pair of albratross or straight bars - in fact, I'm going to go ahead and say that if you've got drops, it's not for you. What you can't see from the pics is that this bag is designed to work with Nitto's Mark's rack, a rack I love not only for the name, but for it's elegence and light footprint. It gains it rack-like stability from the bottom stiffener, a fancy 1/8th inch piece of ply that rests in the bottom of the bag. This could also be riveted in place.
Les Basket is available by custom order only.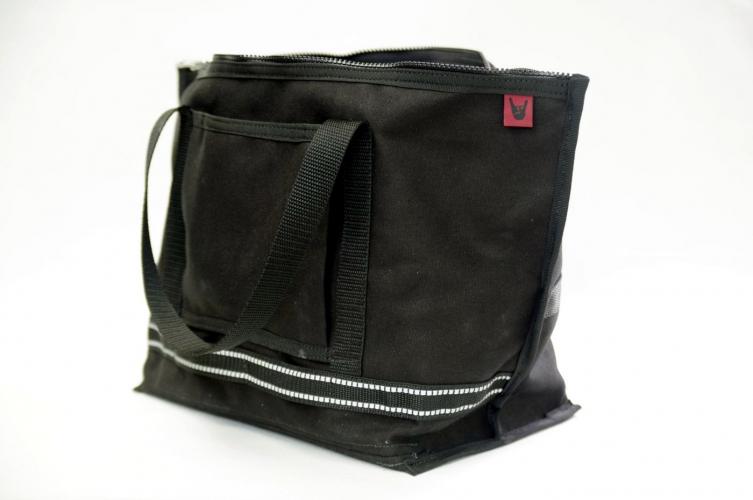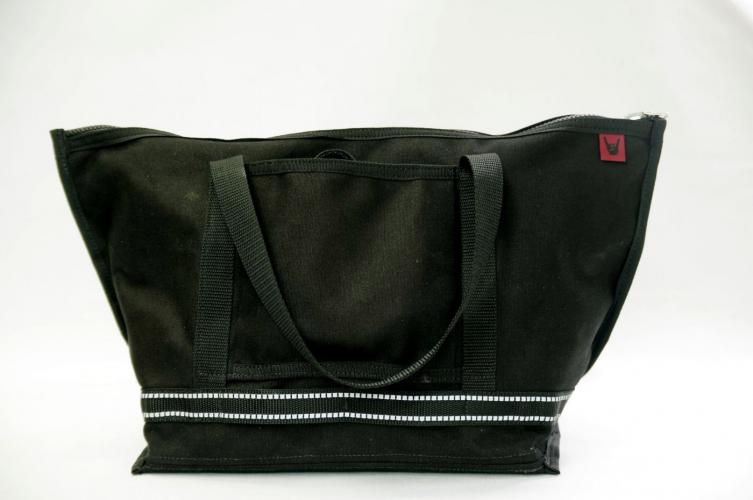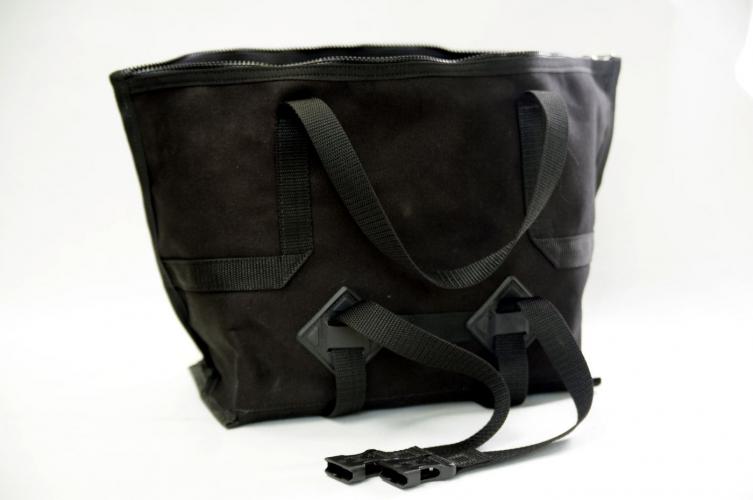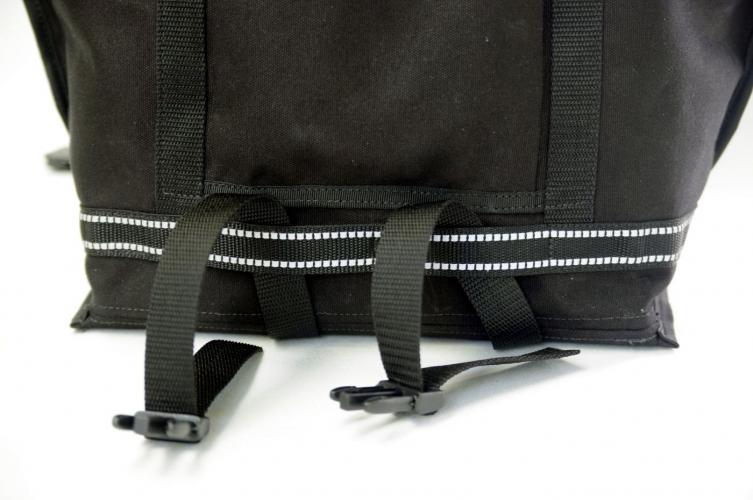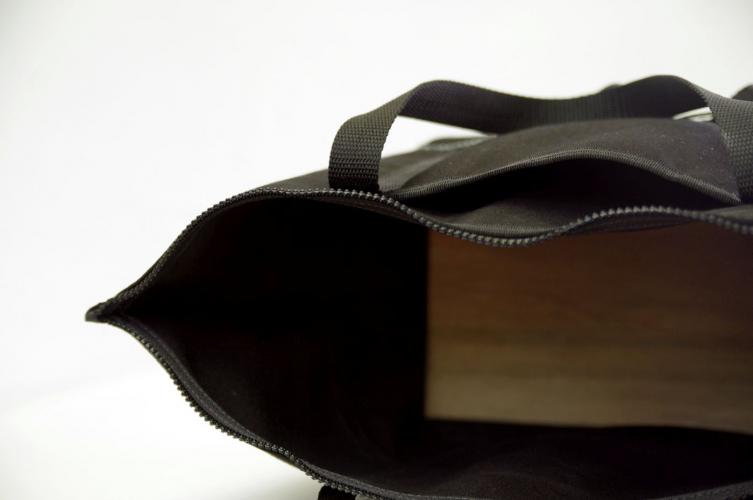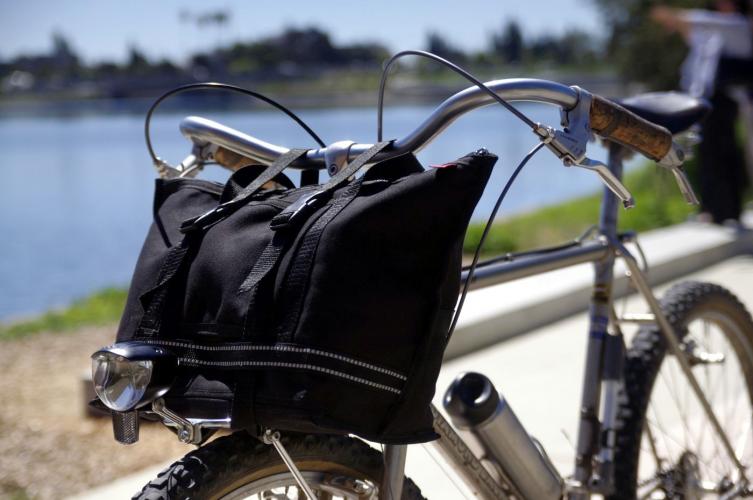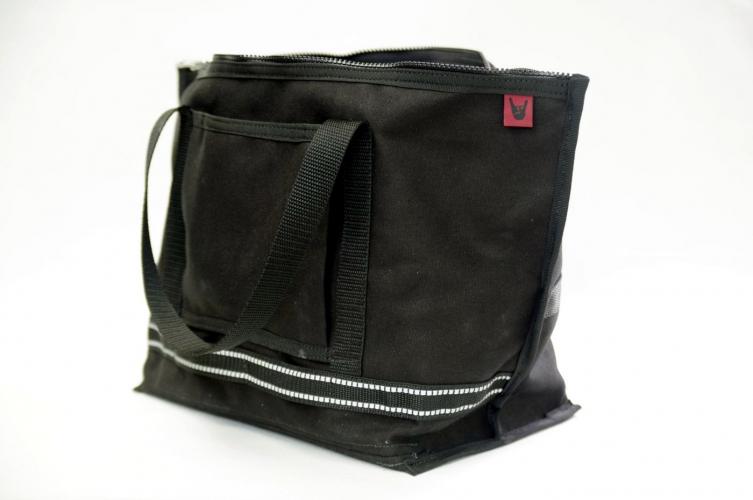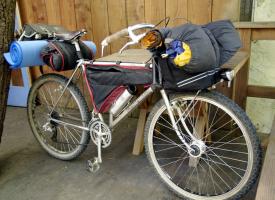 Les Basket comes with two sets of cinch straps. One, which will fit around the bag, rack and bars nicely. The second which will fit an extra load over the top - such as a sleeping pad, bivy sac, etc. Hint: #2 is for camping...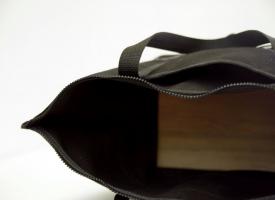 Resting at the bottom of Les Basket is a piece of 1/8th inch laminated ply - fancy! (Also light!) It keeps the load stable and creates the basket-like form of Les Basket.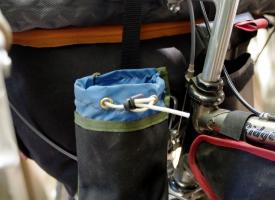 Not only is there a zippered front pocket for keeping the important must-be-accessible stuff, the strap attachement system affords the opportunity to add two more rear facing pockets! I use mine for camera and snacks. If you want 'em all you have to do is ask.