The Portote is an around-town porteur bag made for commuting, shopping, and hauling. It's basically a giant tote bag that fits snugly on your porteur rack - throw it in and go!
The Portote is designed to fit on a Pass & Stow Porteur Rack, Velo Orange Porteur Rack, and Cetma's 5-rail or 7-rail racks. It's a large roll-top and the velcro straps that cinch it closed also serve to attach it to the rack. This method of attachment/closure was conceived to adapt to the diverse shapes and sizes of porteur-style racks found in the wild.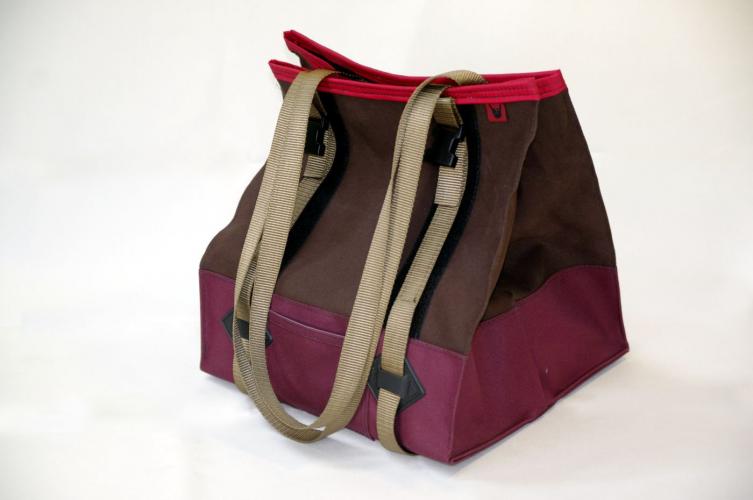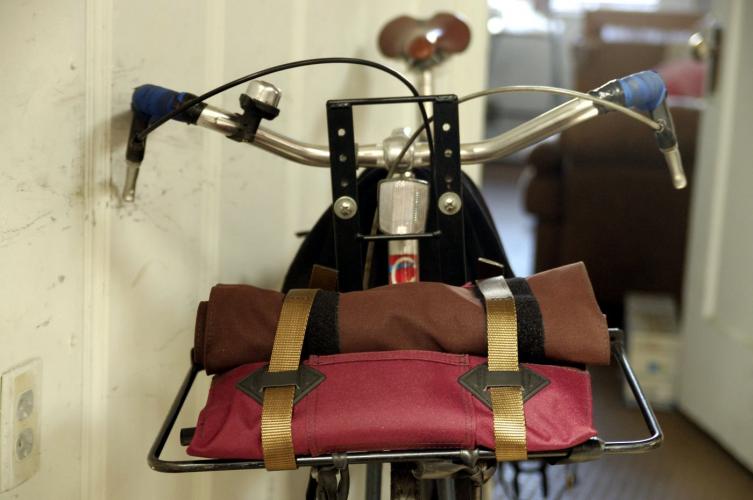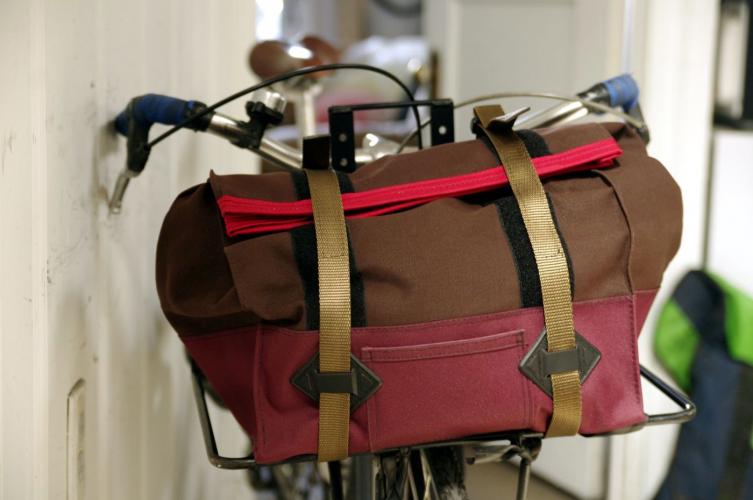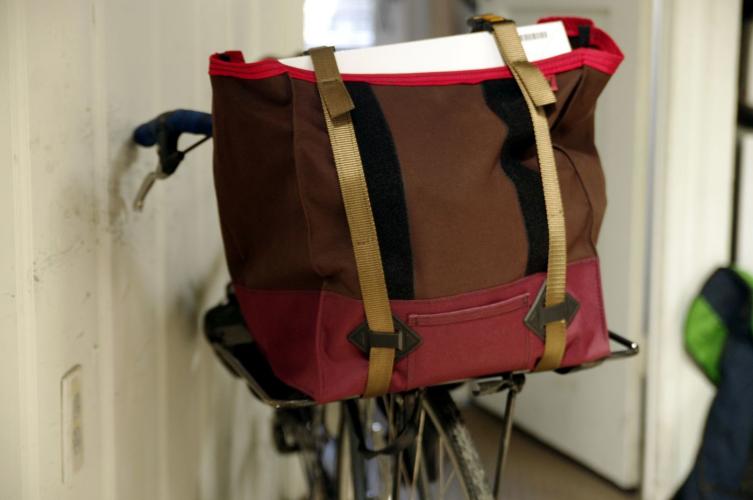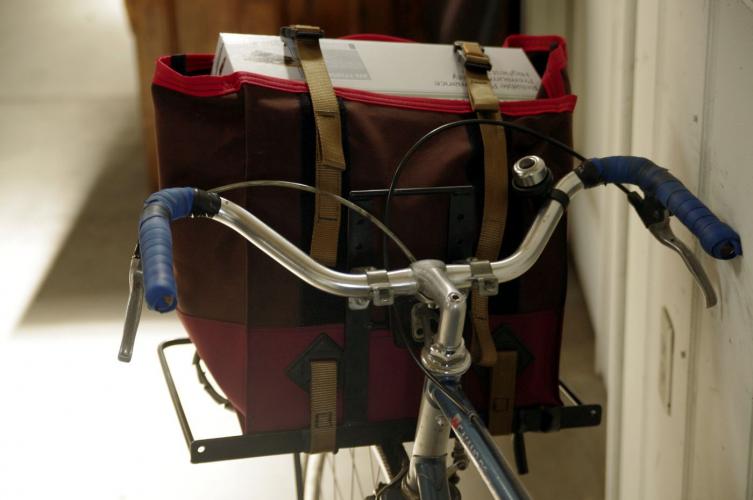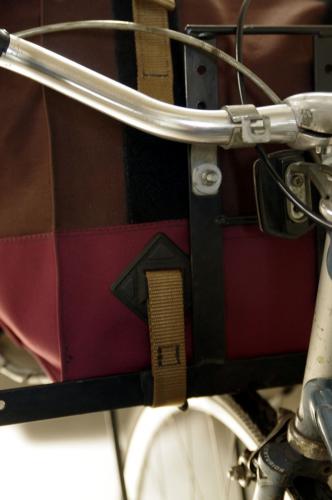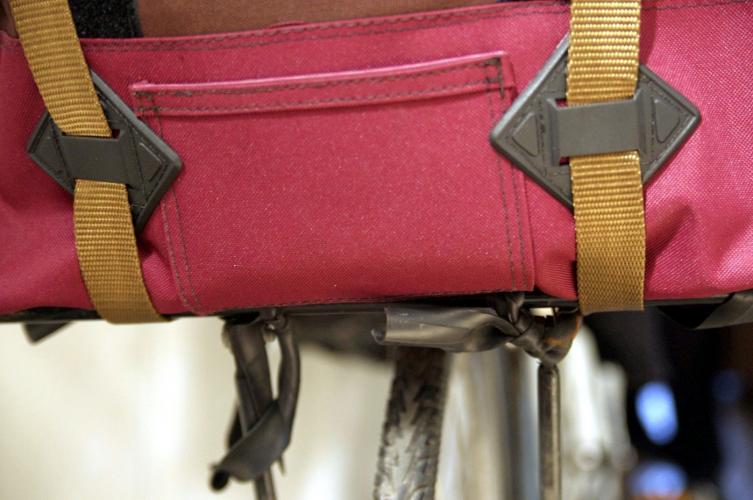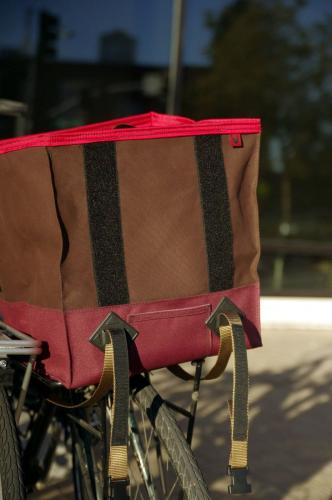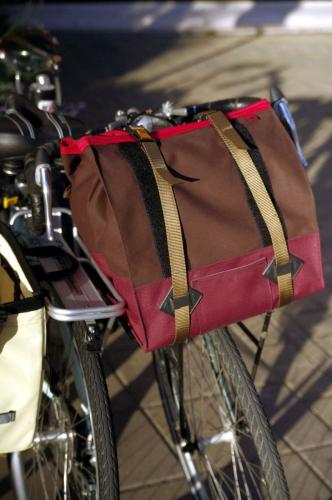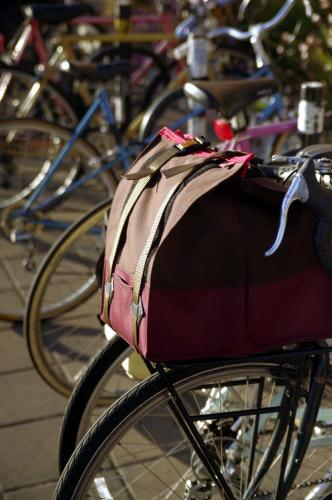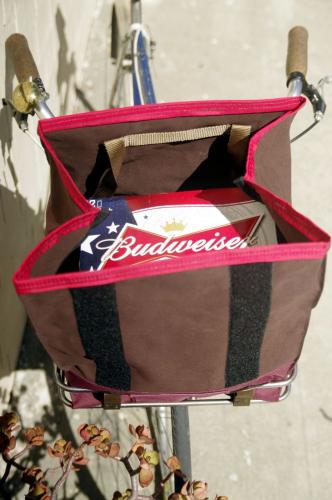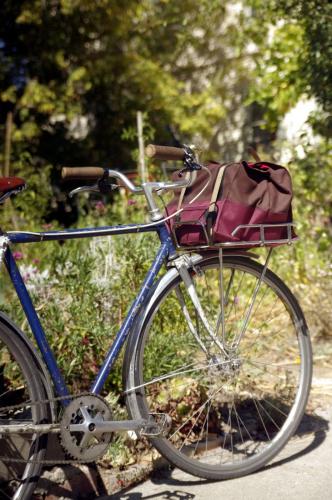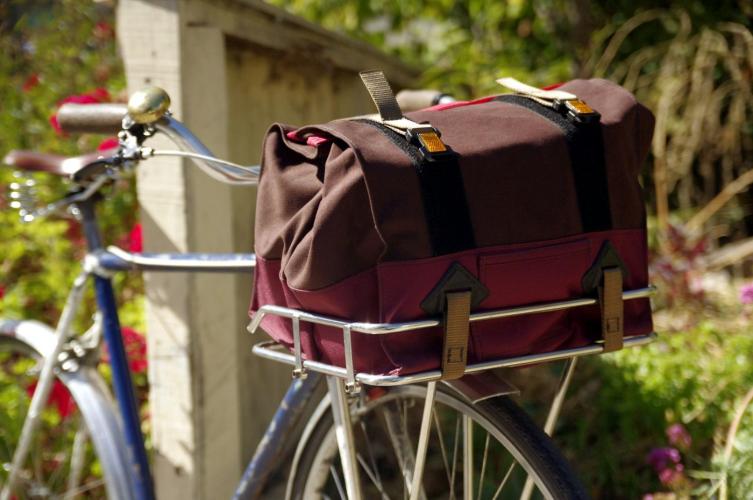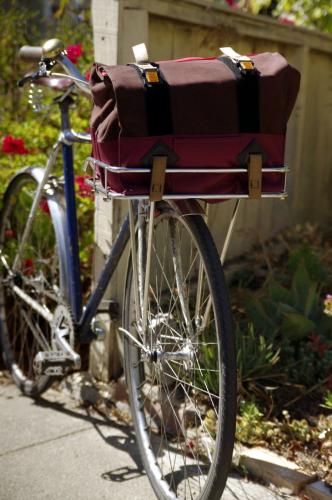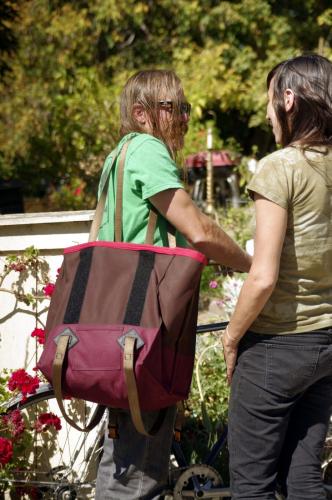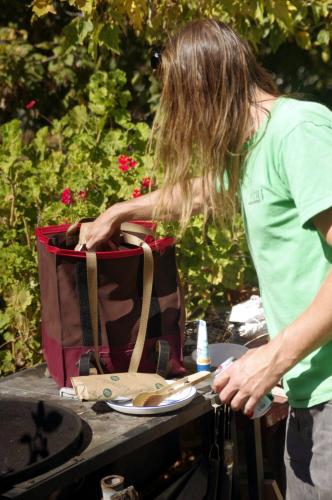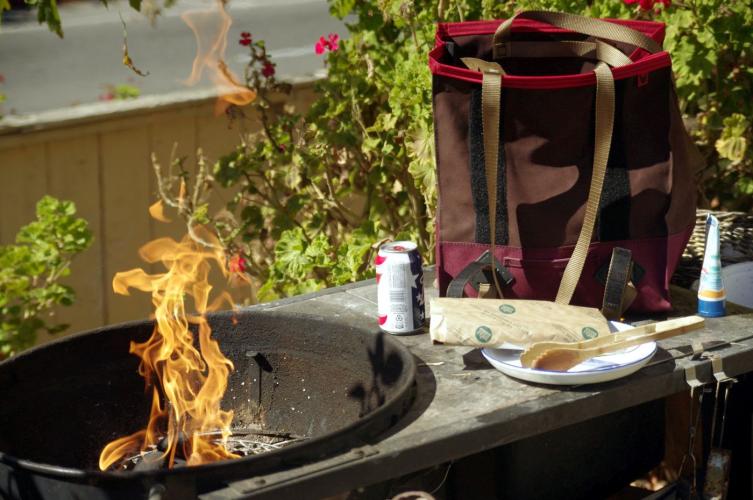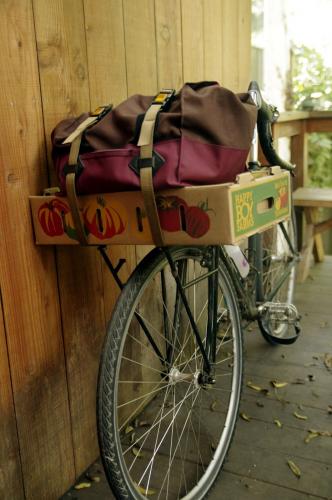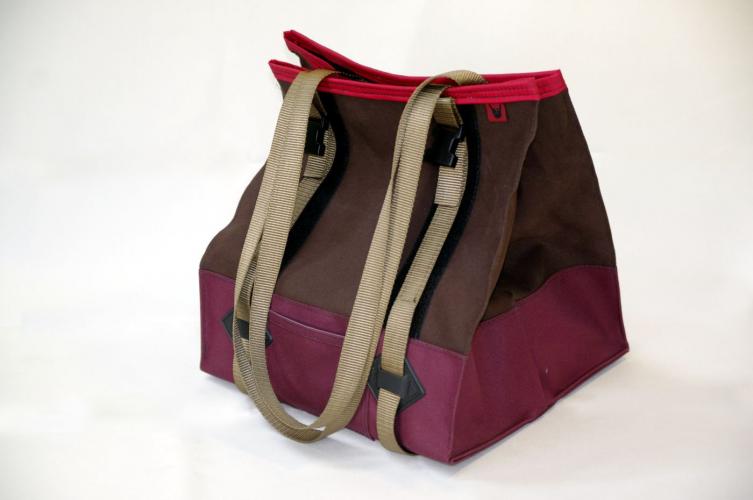 At present, the Portote is only available in the pictured color scheme - brown and pink. However, being a custom bag, other colors will be available depending on what kind of material I've got. If you want to know your options, just ask me.
There are two pockets, front and back facing on the outer shell - for the stuff you need to reach easily. Phone, keys, etc.
If you end up putting so much stuff in it that the built in straps won't close, don't worry! There are two extension straps included for just such a situation. We've got you covered!
Buy a rack!
The Portote works with these quality racks: