I got an interesting request a while back. A friend of mine is a dj and she likes to ride her bike to her gigs. But riding with a heavy load of records on her back is a bit prohibative. So we did a little brainstorming and came up with a simple design for a pannier.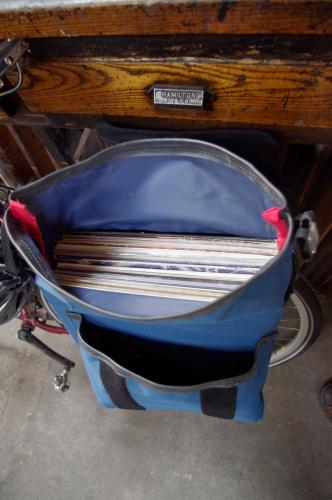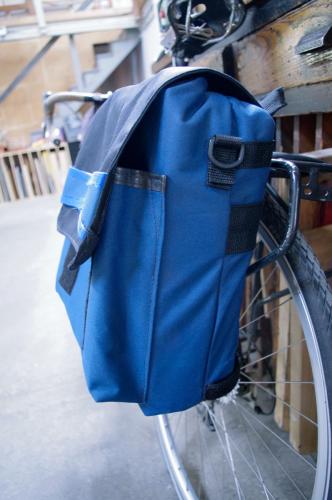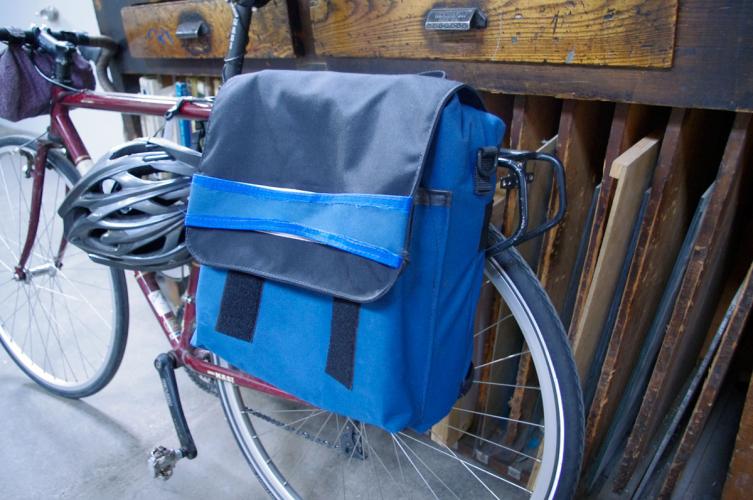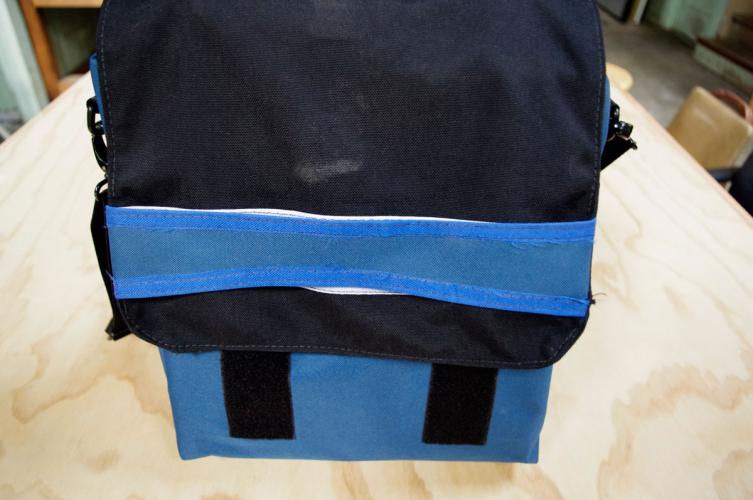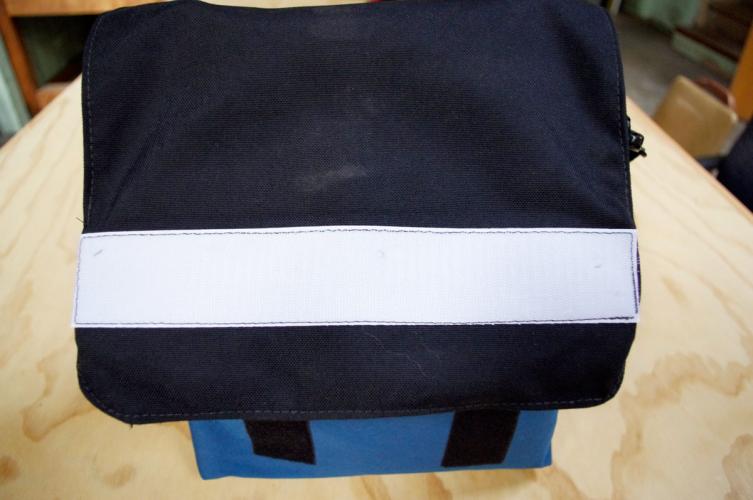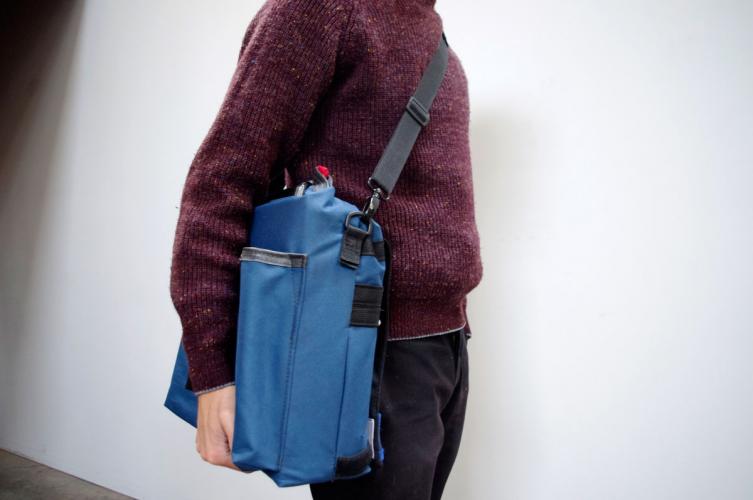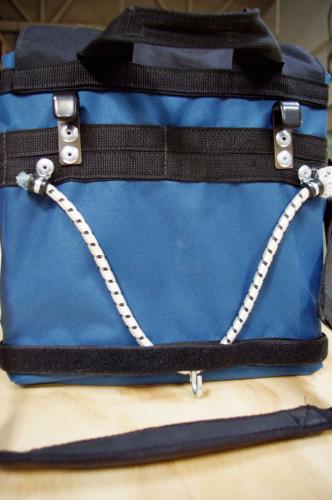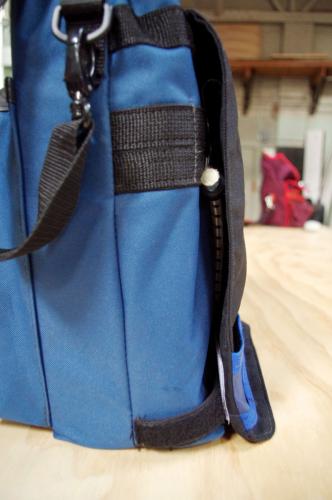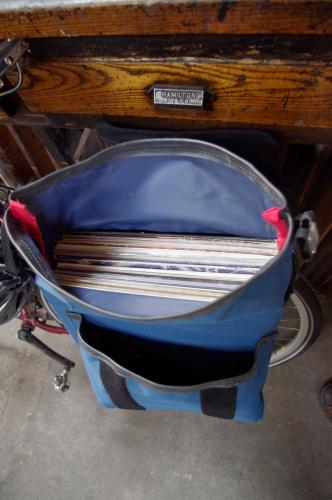 The idea here is that the flap will be used in two ways:
To cover the pocket/front of the bag when it's on a bike.
To cover the pannier hardware when it's being carried by the shoulder strap.
You can see both modes of use in the pics and I included pics of the velcro cover in both positions. Maybe I need an animated gif here?
6" roll top with buckle closure