Custom for Tom, this trunk bag will fit a lot!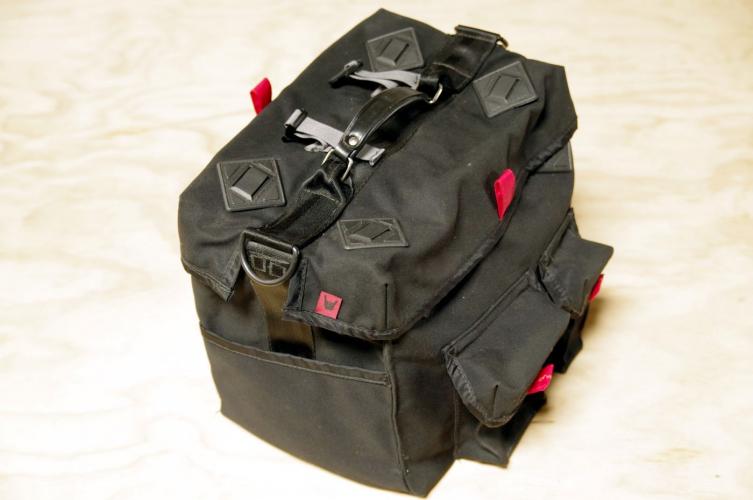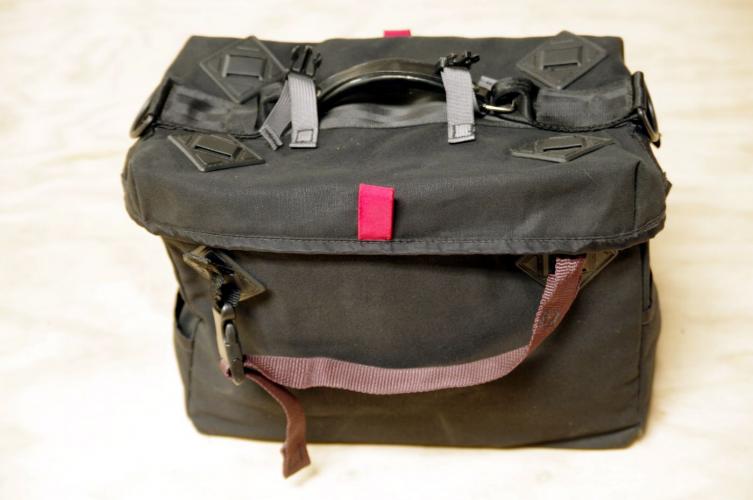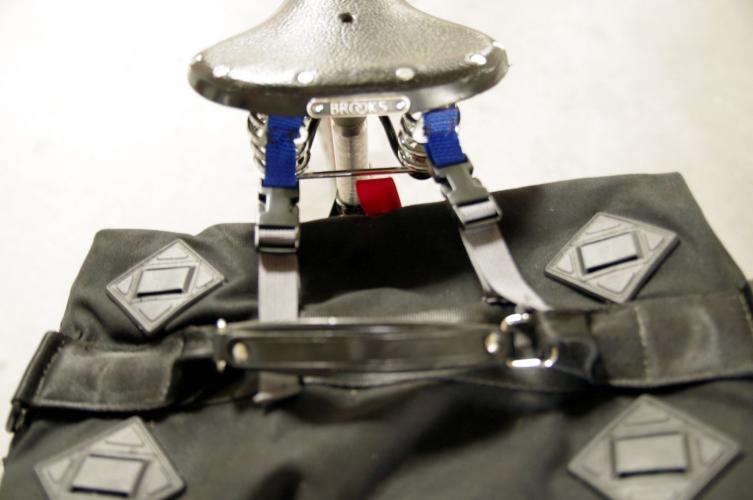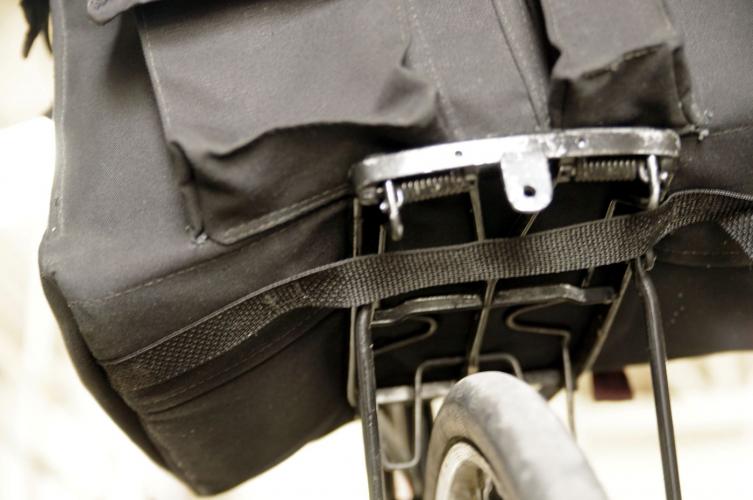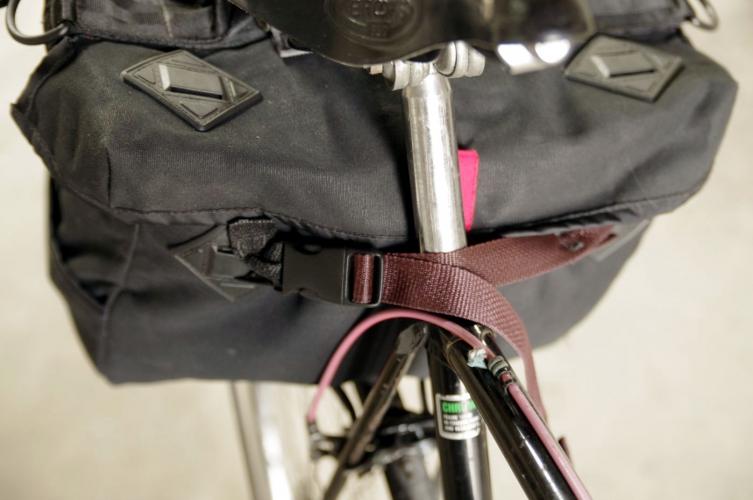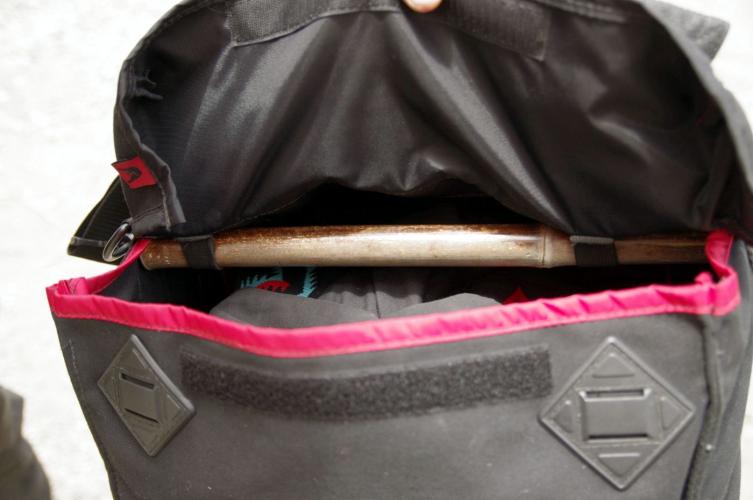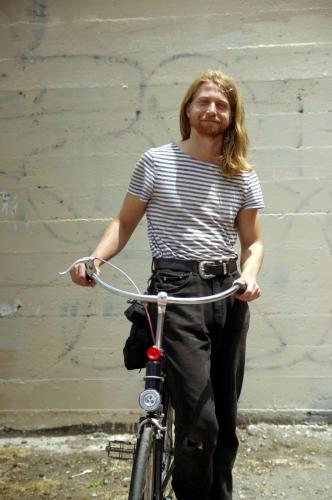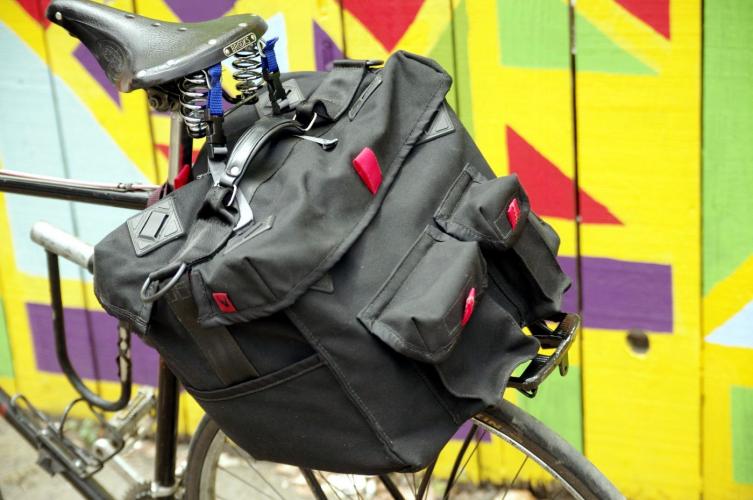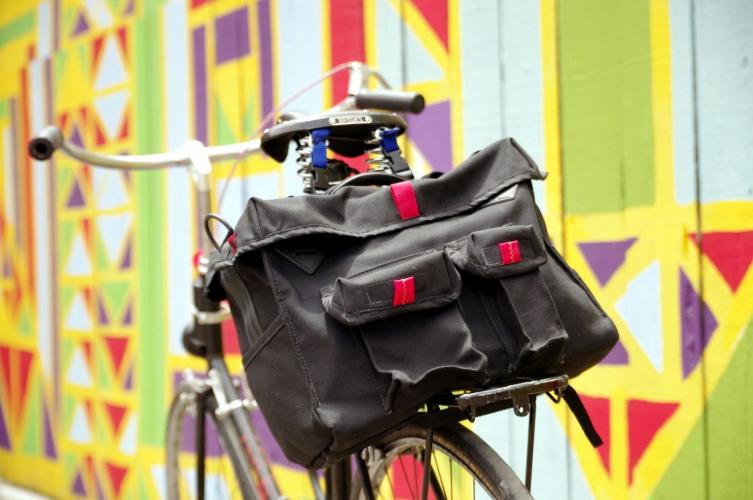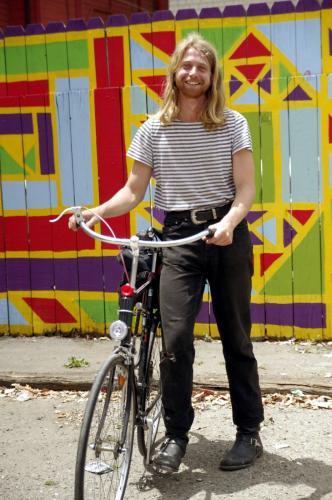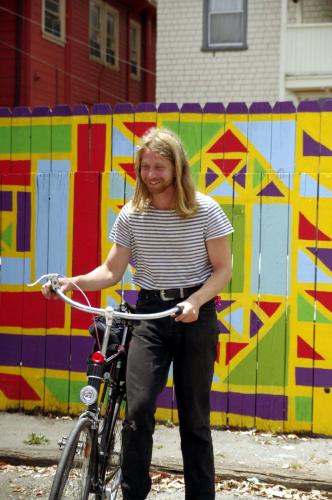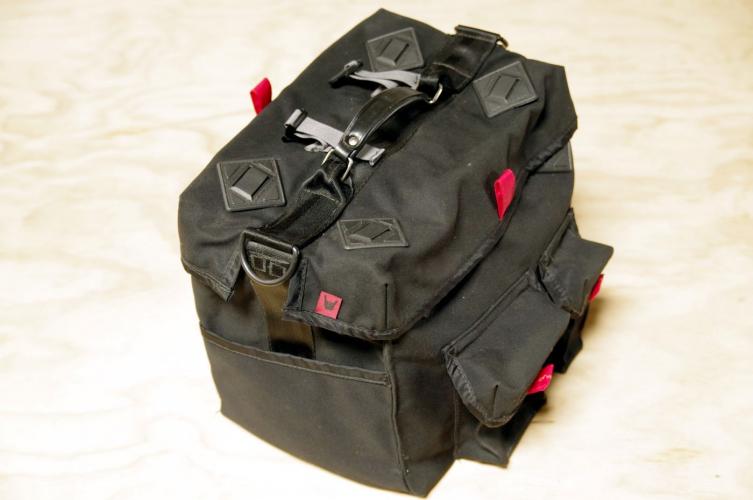 Get in from both sides! There are openings on either side of the center strap support for lots of access.
For quick release. I love classy leather attachments but buckles just slow me down...
Re-purposed from a briefcase. It's comfy.
Tucked in the back, between the saddle and the seatpost, the laptop sleeve is designed to fit a 14"macbook comfortably.